---
Rose Nue
The challenge for the creation of ROSE NUE was to express, on the one hand, the natural and pure facet of the rose, in all its beauty, brilliance and perfection. On the other hand, the carnal and sensual dimension of the rose, when it becomes absolute.


It was to imagine a new rose, a fantasized rose ... it was to assert its true nature of flower, its vegetable character, and to take it far in the sophistication, the sensuality, the seduction. It was to detect in the rose its sensual and ambiguous sweetness, more seductive than it appears: an odor of skin ... troubling.


Delphine Lebeau who has already offered four magnificent perfumes to LES PARFUMS DE ROSINE: VIVE LA MARIEE, BALLERINA N ° 1 and BALLERINA N ° 3, as well as LA COLOGNE ROSE OCEAN, found how to imagine this ROSE NUE.

  A smell of ruffled leaves of roses and green tangerine bring immediately this character of real flower, vegetable.
The aldehydes accentuate this natural sharpness.
This first contact is to reveal the voluptuousness of the absolute rose. Its natural suave sweetness is accentuated by Bourbon vanilla - so sensual and almost animal - and the heliotrope.
The leather suede notes are softened by ambroxan and musk.

A perfume where transparencies reveal a nude nature.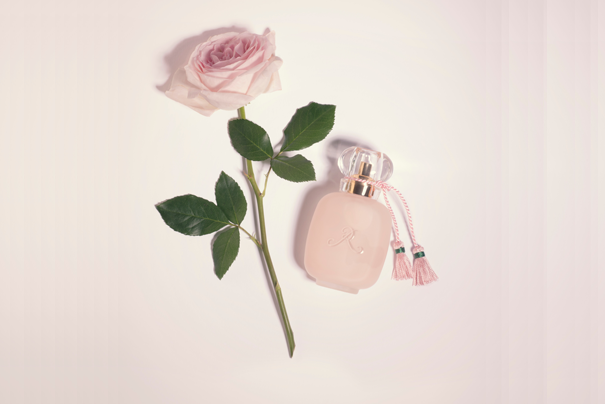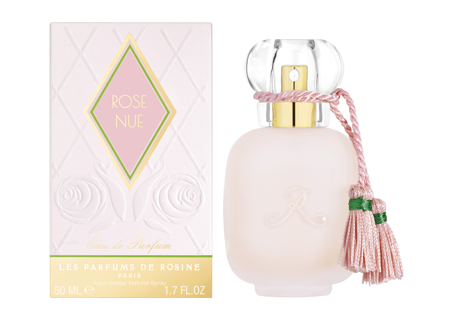 ROSE NUE
115,00 €
Une rose « parfum de peau » sublimée par un accord vert et poudré.
---
---